Information about the process
In washing systems, the coins are loaded into the main coin silo via the loading conveyor. They are transferred to the weighing pan by the washer feeding vibrators in the silo.
When the transferred washers reach the desired weight, they are taken into the centrifugal washing machine. The coins washed with PLC control are transferred to the separator; they are dried in the dryer after sieving and the process is completed.
The prescribed amount of liquid and water is supplied to the system automatically and controlled by the water flow sensor. The system can be followed with PLC system software. 16 different programs can be installed according to the size of washers. Time-liquid-water use can be programmed as required. Optionally, the pH graph can be taken at the end of each process.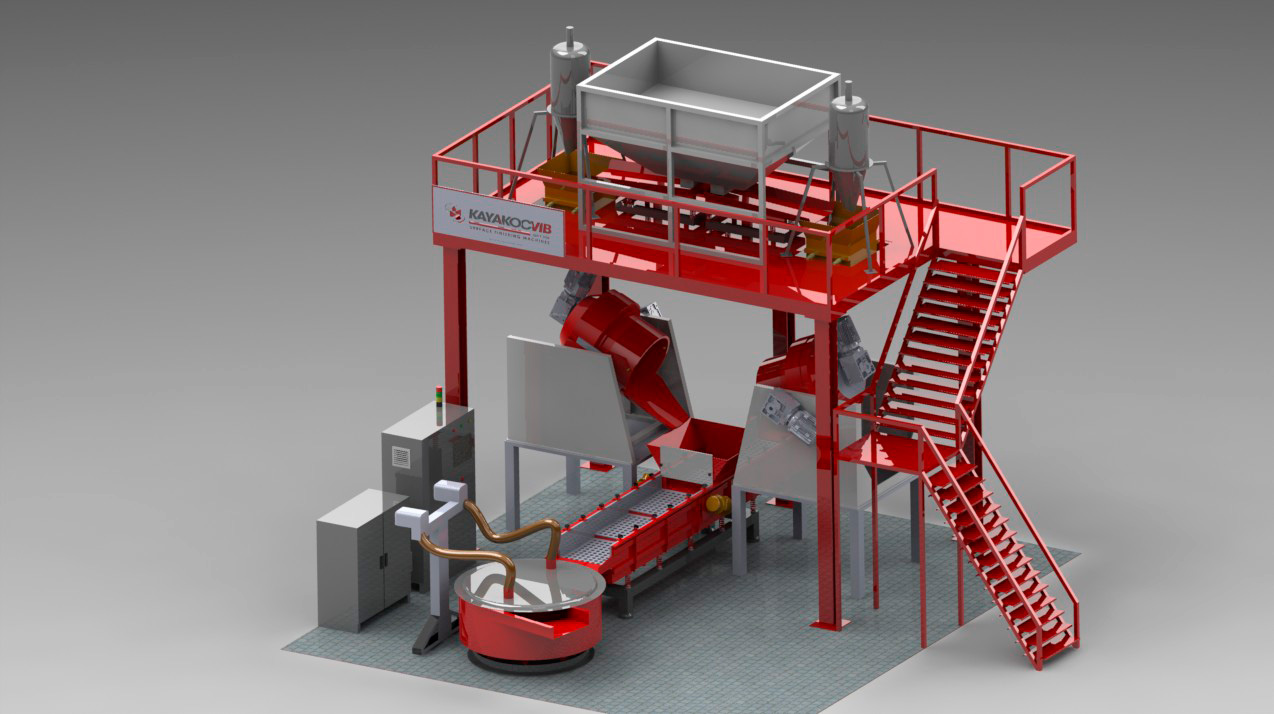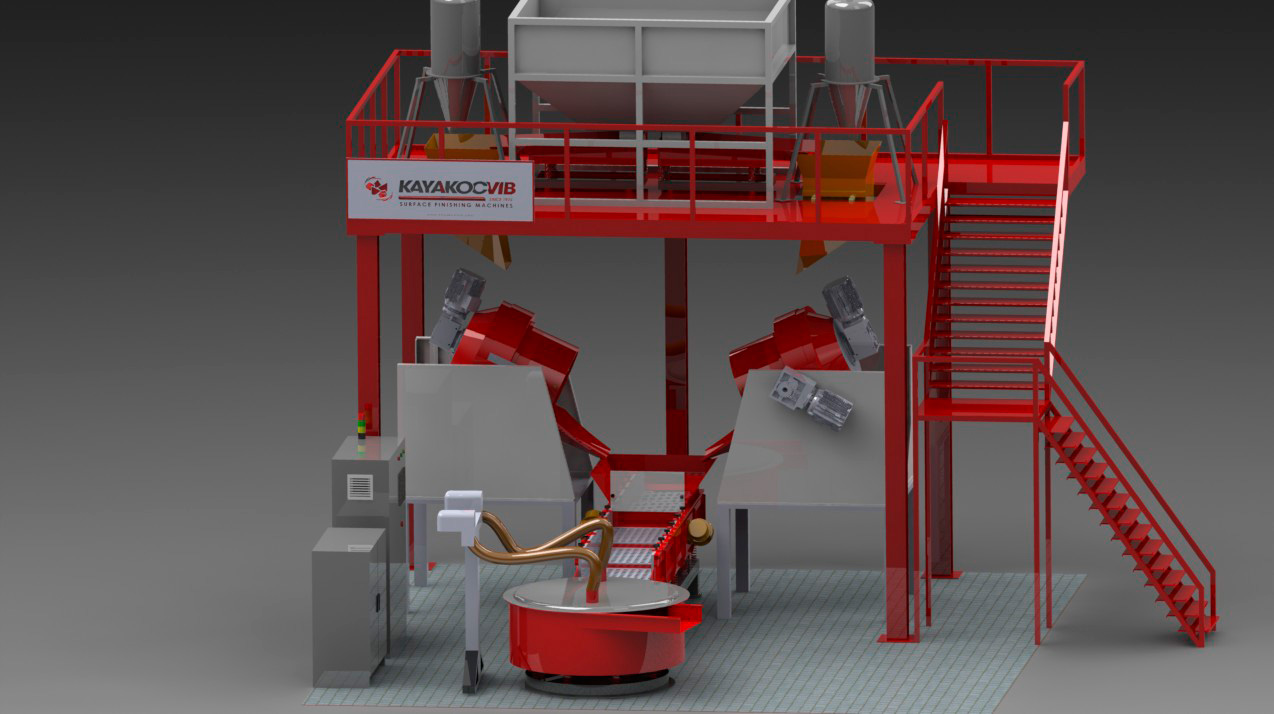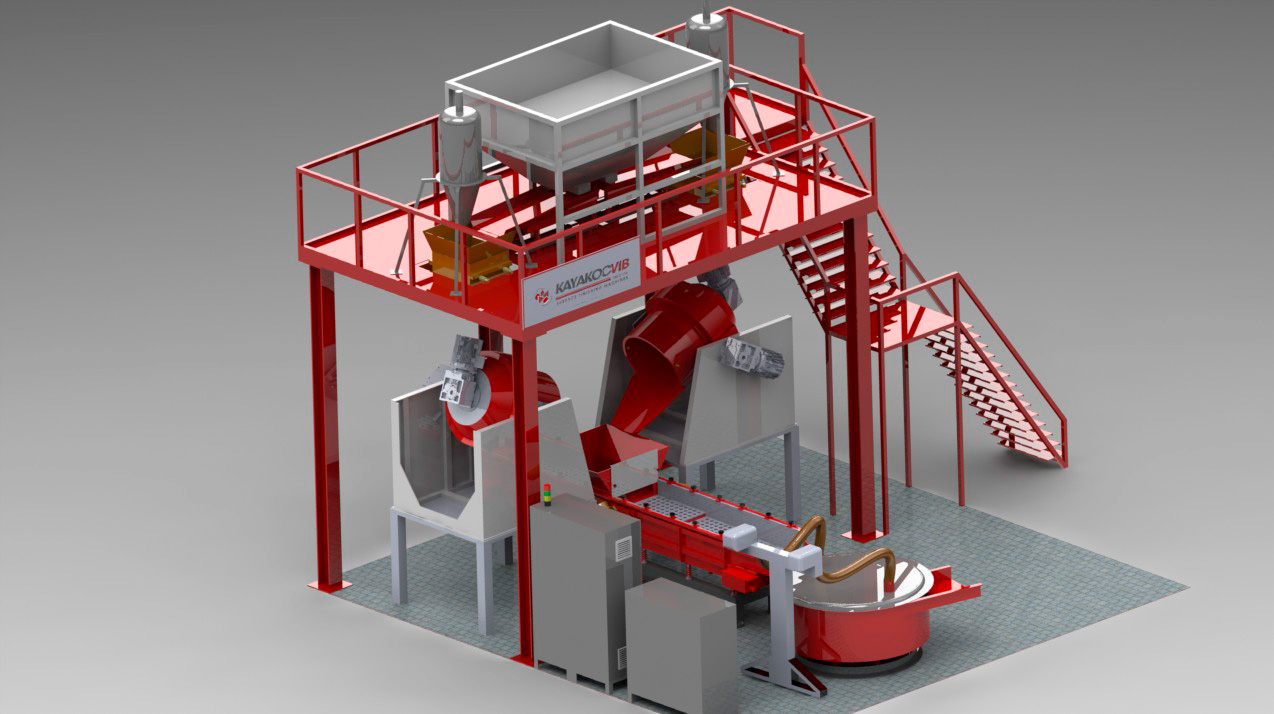 WHAT ARE THE ADVANTAGES OF THE
COIN POLISHING SYSTEM?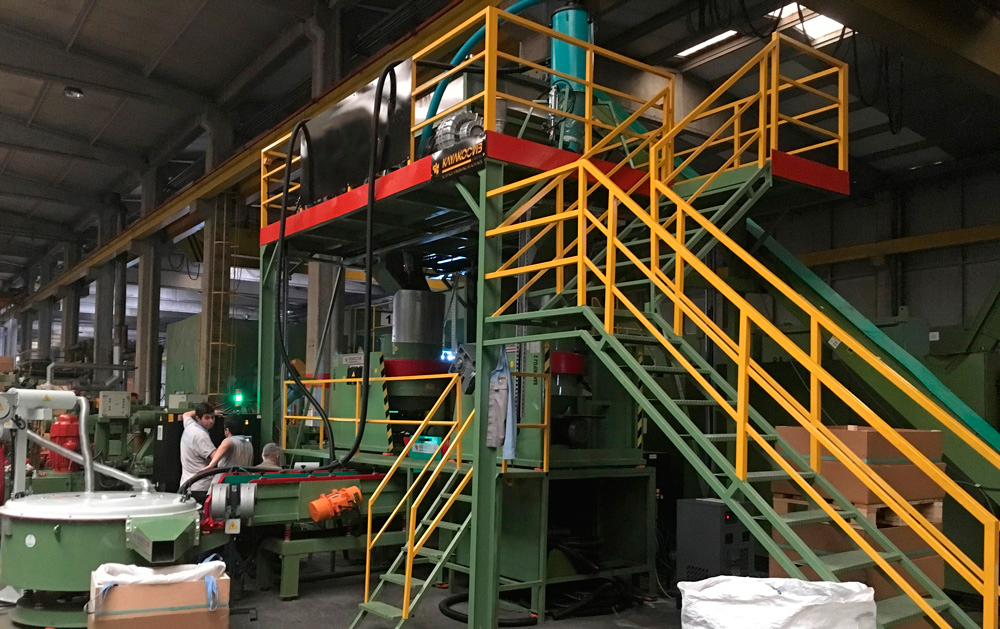 ADVANTAGES OF WASHING MACHINE (KSM200)
800 kg of coin washing capacity per hour. (With single machine)
It offers long-lasting usage suitable for 24 hours thanks to its outstanding 'ring and plate clearance' design and the tub-plate and ring made with the appropriate hardness.
It has a minimum washer washing capacity of 2000 tons (with single machine) without the need for maintenance for plate and ring; it saves time with very low service cost.
Maintainability with turning 2 times without any need to change.
Time saving thanks to the ease of changing the plate-ring.
Durability of the bearing cases and pads against water and acids is increased thanks to the bedding system.
The tub can be completely emptied as it can be rolled over up to 120 degrees.
Adjustable chassis height.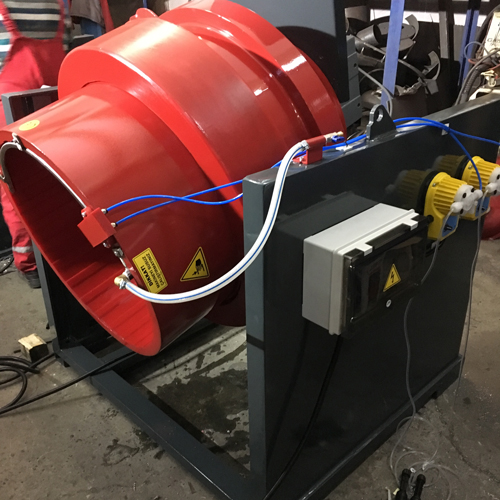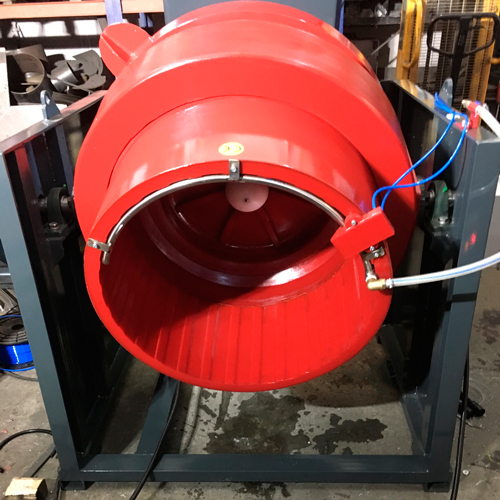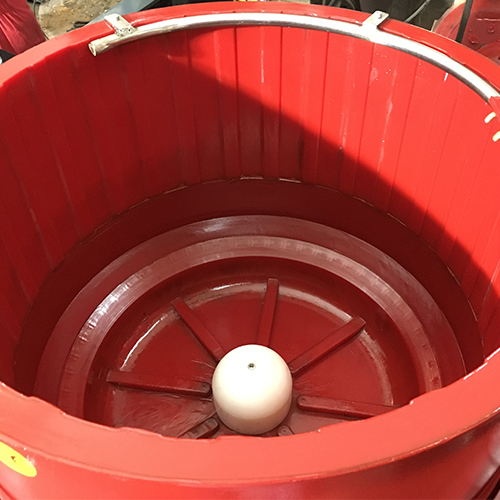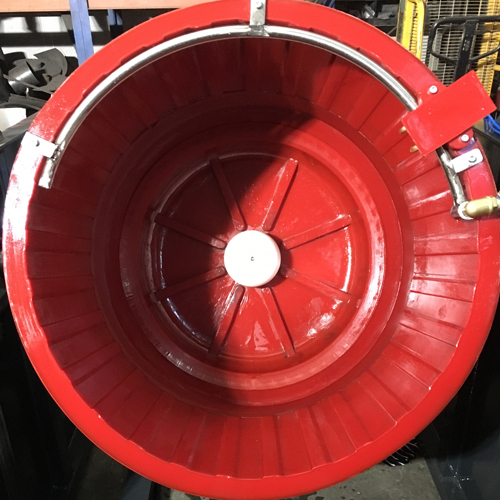 ADVANTAGES OF SIEVING MACHINE (SEPERATOR200)
Speed control allows fast transfer to the dryer without damaging the surfaces during sieving.
Suitable vibration motors do not cause surface deformation with speed control and sieve structure.
Dismountable sieves are made of stainless steel and are easy to use.
High corrosion resistance thanks to polyurethane-coated inner sieve surface.
Filter system for water removal of washers after the washing process.
Optional hot-air blower.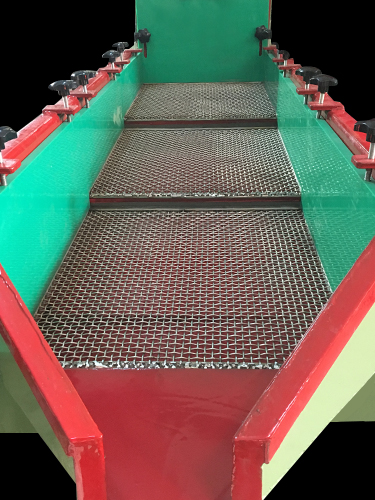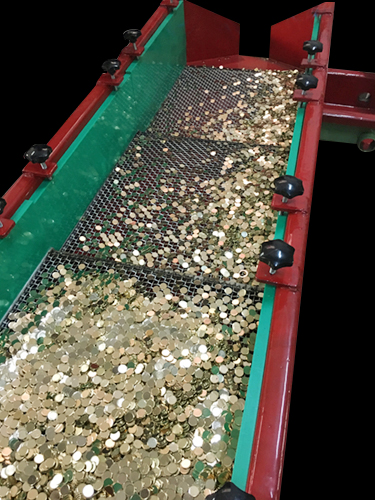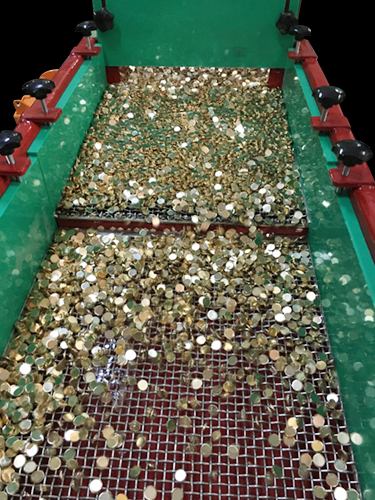 ADVANTAGES OF DRYING MACHINE (DVM600)
Washers transferred to the drying machine dry 100 percent, without moisture or stains. Thanks to its superior ramp design, all are completely unloaded.
The temperature setting can be turned up or down to the desired level with suitable resistances.
Optional speed ​-controlled panel.
Construction that prevents the washers from sticking together.
High resistance to moisture and abrasion thanks to polyurethane-coated inner tub surface.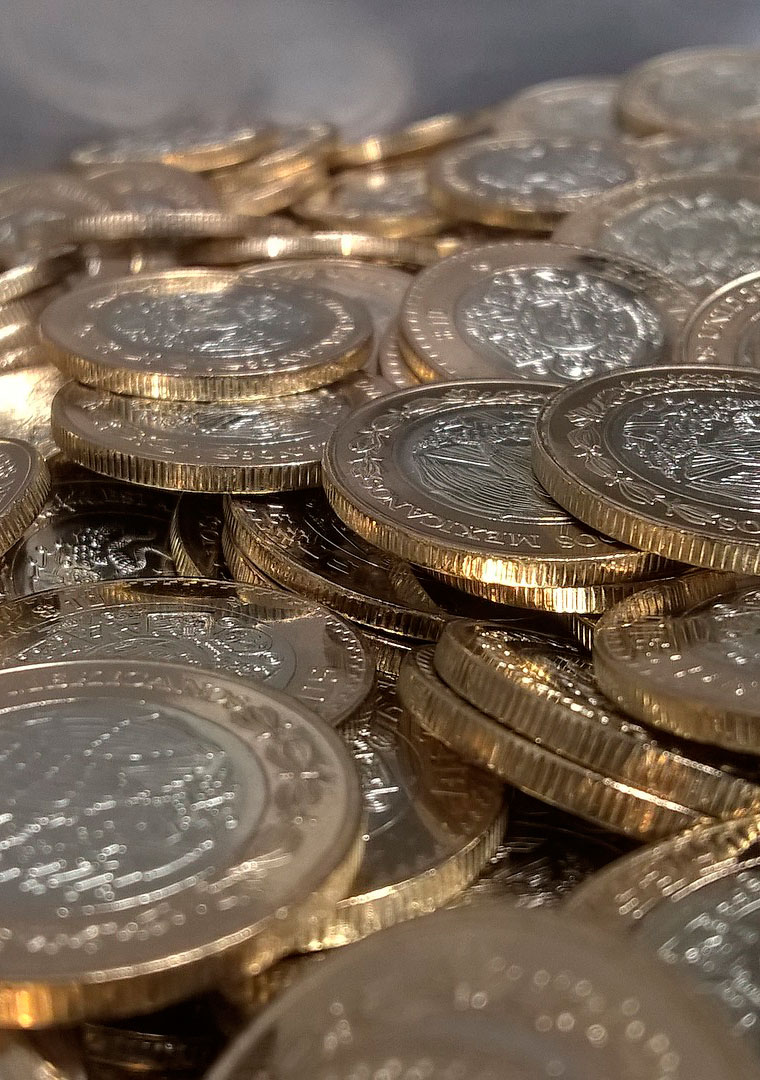 CUPS&TOMBAC WASHING ADVANTAGES
1000 kg cups washing capacity per hour (With single machine)

500 kg. tombac washing capacity in a lump thanks to our round vibratory tubs. (With single machine)

Long lasting tub structure thanks to abrasion resistant polyurethane coating on the tub base and side surfaces.

Vibration motor designed for heavy loads (11 kw)

Option to increase or decrease the vibration range according to the surface sensitivity by speed control.

Sieving and drying system with piston-controlled discharge.

Automatic or manual operation thanks to PLC panel.

The whole system can be controlled with PLC software.

Design suitable for sieving-transfer conveyor and drying machine.

Please contact us for system details.

Fast processing advantage thanks to our special process fluids.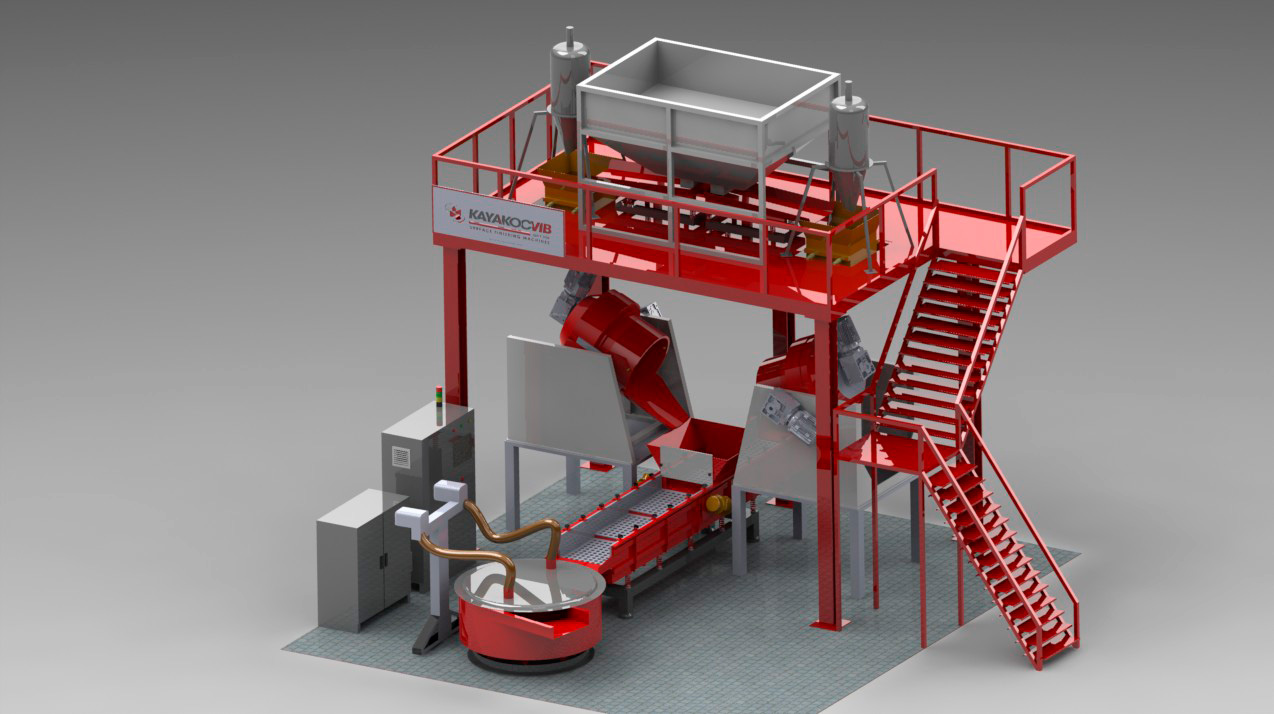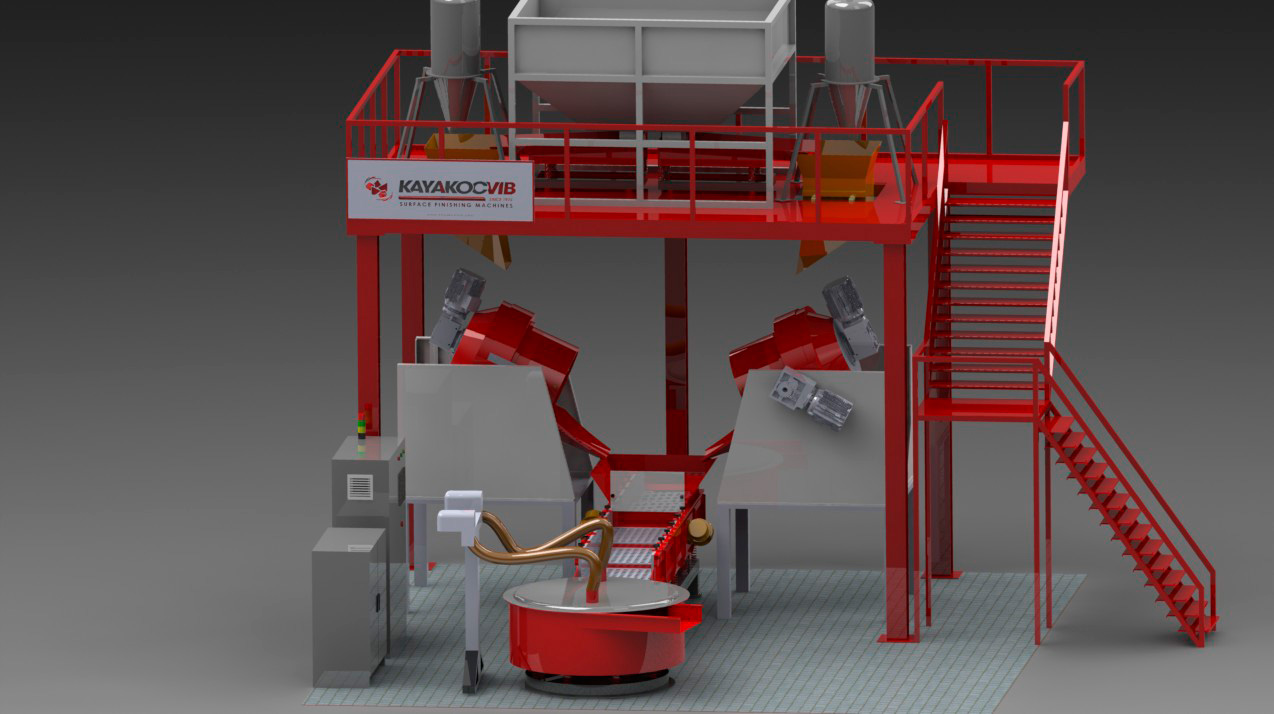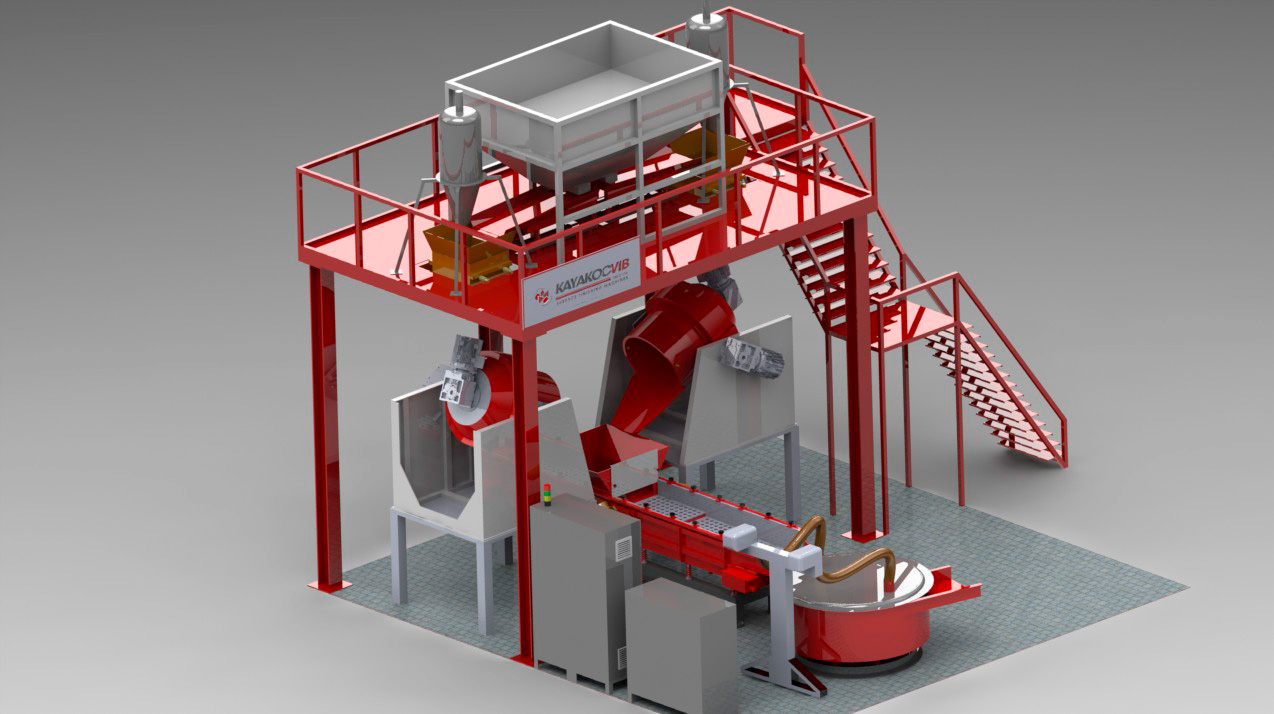 OUR REFERANCE LETTER FROM ALTEK DÖKÜM
Altek Dokum is a manufacturing company specializing in copper and copper alloyed rolled semi-finished products since 1971.
Altek Dokum has wide range of products including copper and copper alloyed strips, sheets, discs, special alloyed products, coin blanks and case cups. Altek Dokum is specialized in copper and copper alloyed rolled products, supplies with its products the sectors as electric, electronic, automotive, textile, sanitary systems, automation sectors,construction, roofing and cladding, defense industry and mints.
Altek Dokum stands among most reputable companies in the sectors it's active in by the trust and support of the companies which it provides services for with modern manufacturing plants, specialized technical team and satisfied employees.
Holding the highest exporting volume in copper and copper alloyed rolled products, Altek exports 55% of its production.