COIN WASHING AND POLISHING PROCESS
Our centrifugal washing machine washes the stains, marks, and scratches on the surfaces of the washers coming out of the oven quickly and sleekly. Thanks to its superior construction (tub-plate and ring), your washers are washed without damage and with minimum waste. Our coin washing lines are manufactured fully automatic, semi-automatic or suitable for manual use.
Besides, our surface treatment fluids provide fast and perfect shine.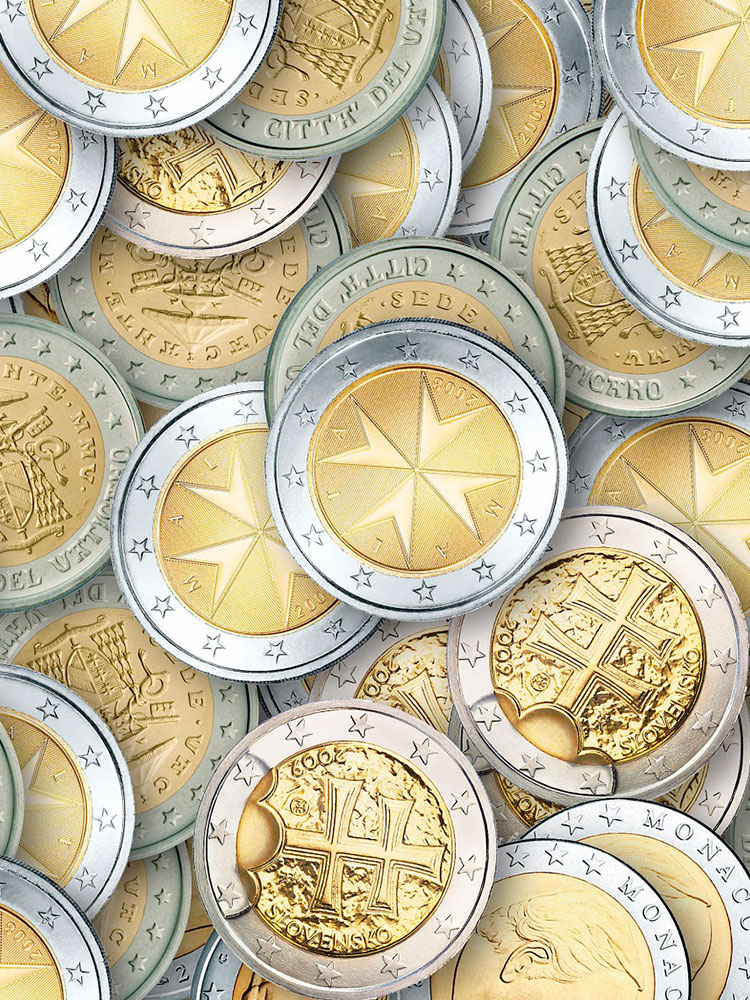 THE LARGEST MONEY MANUFACTURERS TRUST KAYAKOCVIB®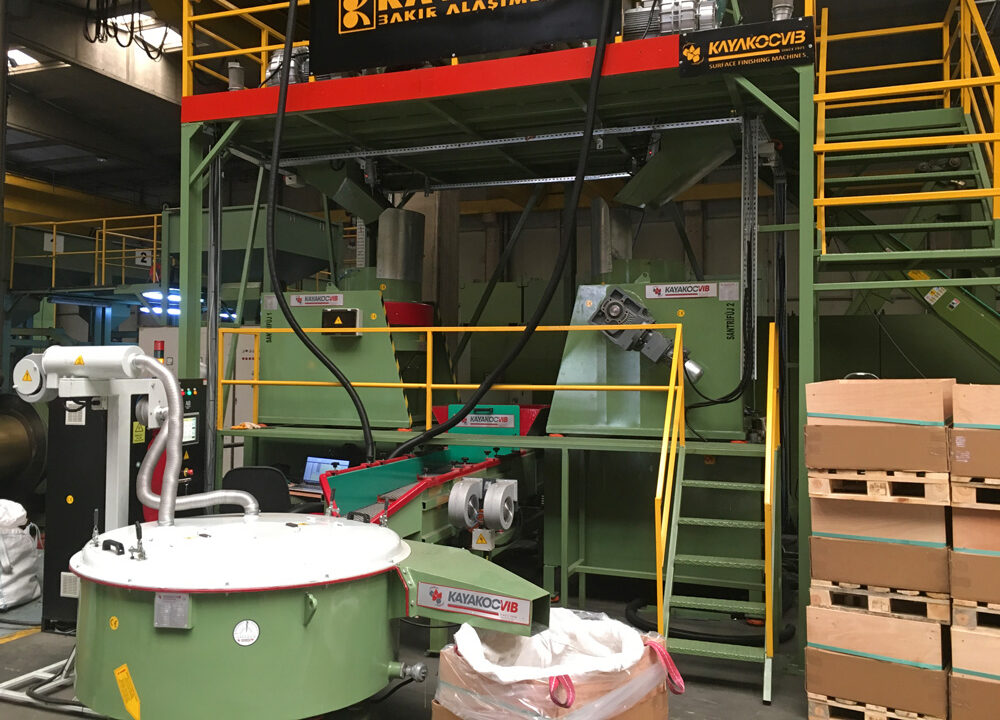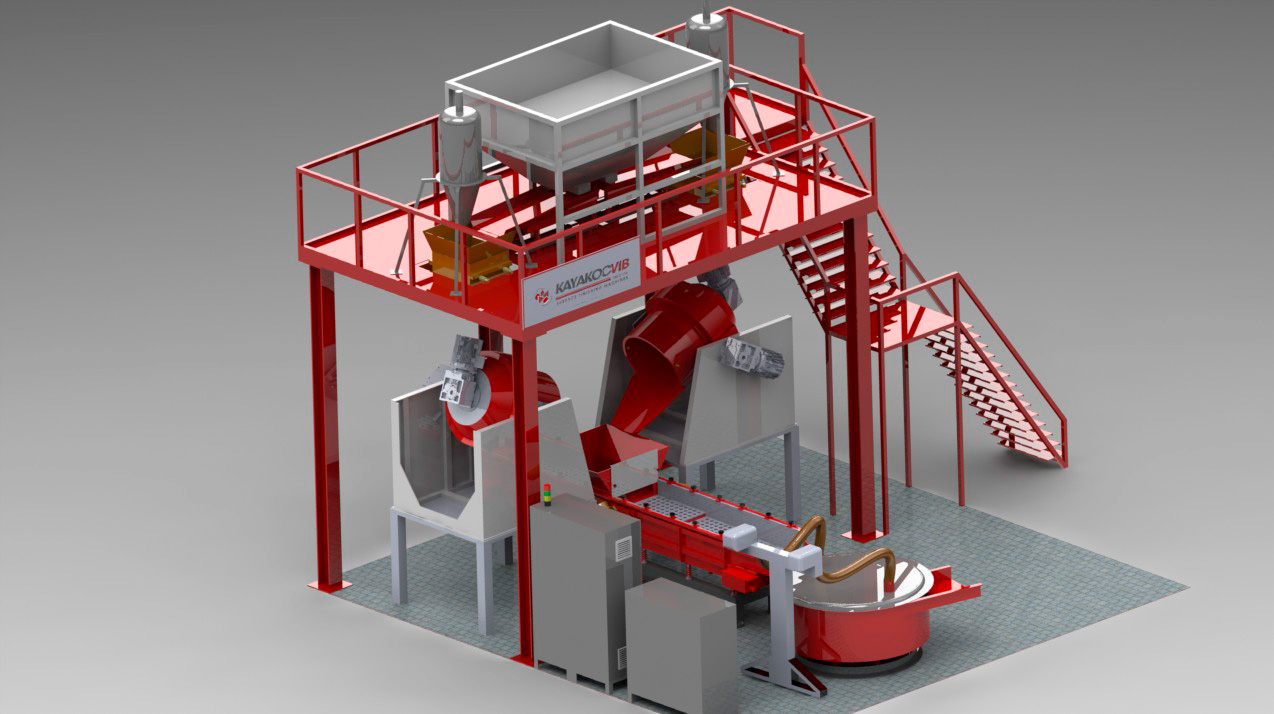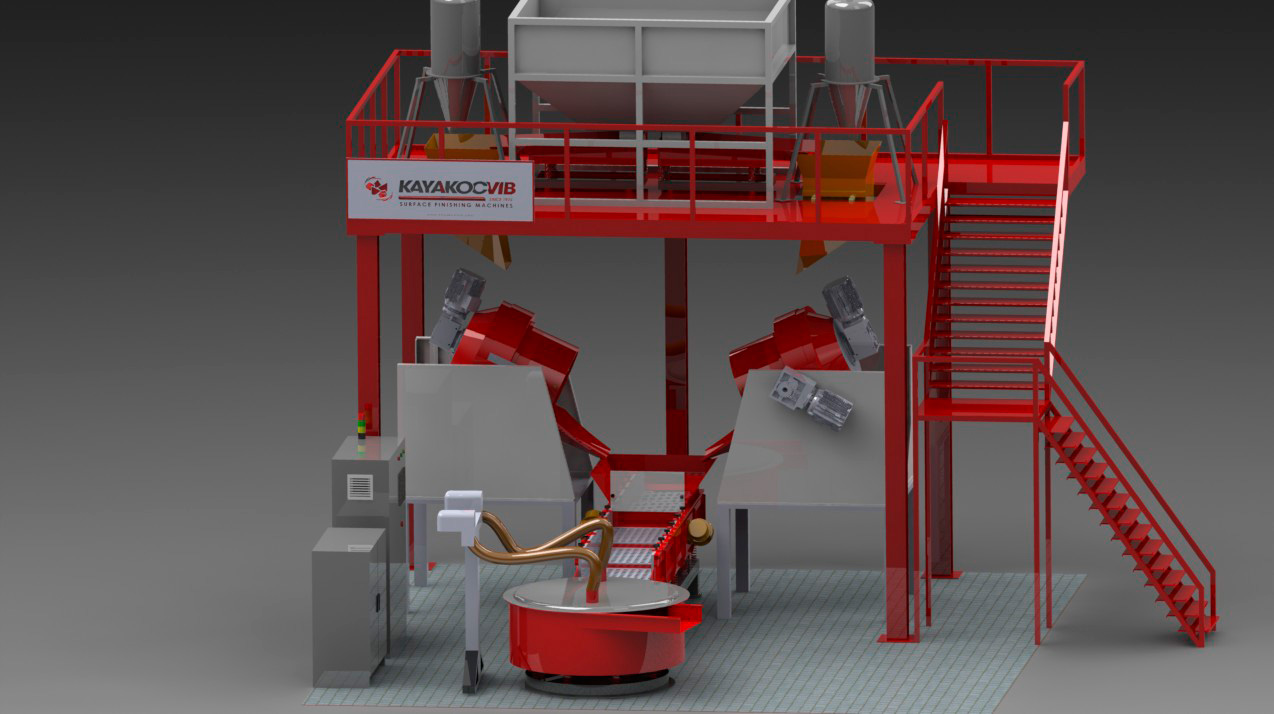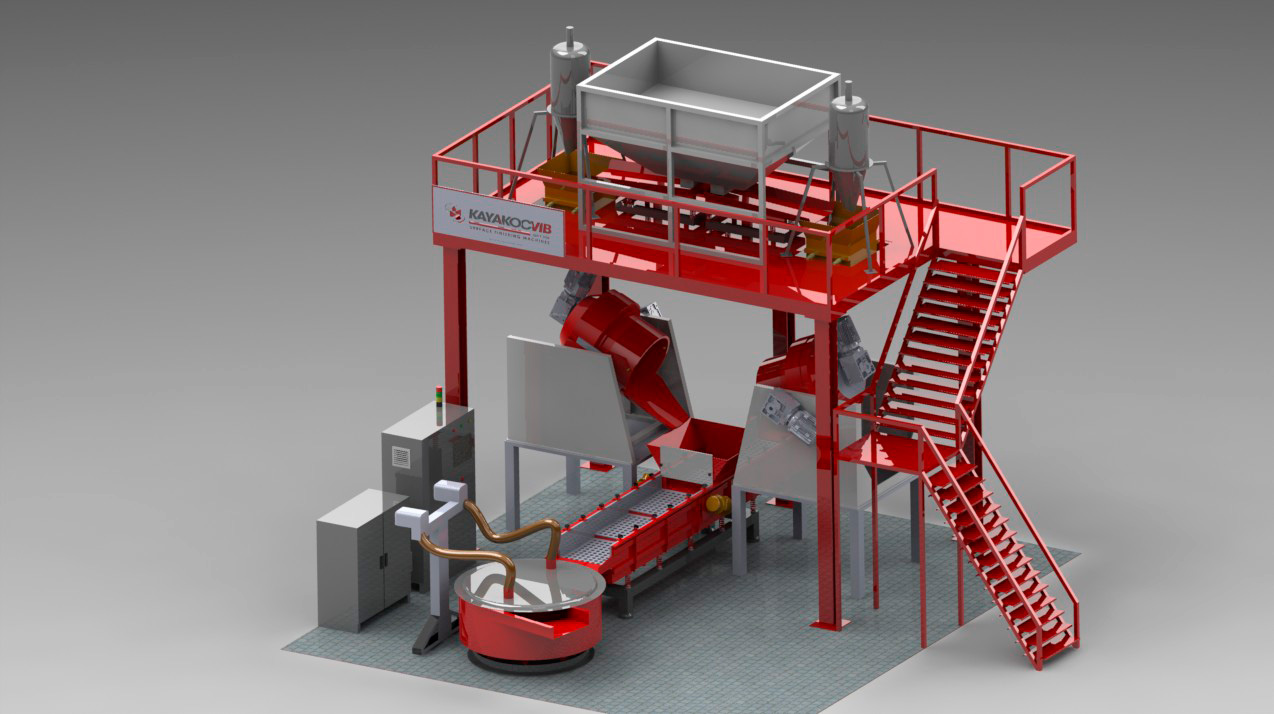 Information about the process...
In washing systems, the coins are loaded into the main coin silo via the loading conveyor. They are transferred to the weighing pan by the washer feeding vibrators in the silo.
Please watch our coin blank polishing process demonstration...